Some jibber jabber about tipster JIBBER JABBER!!!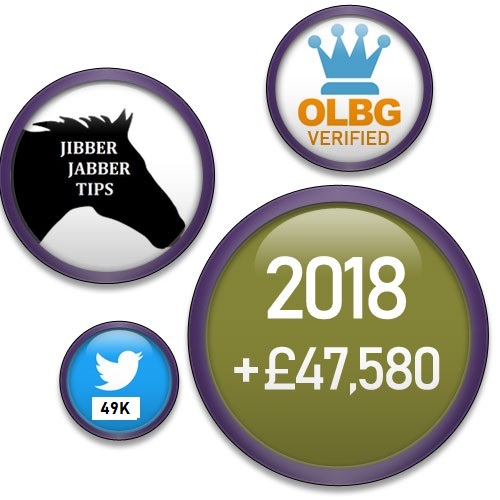 He has been banging in big-priced winners SINCE 2012
He has become a TIPPING LEGEND on OLBG since joining in 2014
OLBG's Top Horse Racing Tipster in 2018 he earned £47,580 PROFIT
His results have been FULLY PROOFED & VERIFIED by OLBG since 2014
With 49,000 FOLLOWERS ON TWITTER and almost 46,000 ON OLBG, he is reputed to be one of the very best Horse Racing Tipsters in the UK!!

Read Social Media Testimonials From Happy Punters Below
Why do I want to receive Jibber Jabber's FREE tips?
This is a no-brainer really for anyone looking for a reliable tipster who is going to make you a long-term profit year on year! Having started way back in 2012 Jibber Jabber is a well-known, very highly respected, betting analyst within the industry who through many years of hard work has built up a 100,000 plus following over OLBG, Twitter, & Facebook. His results have been independently Verified and Proofed by OLBG since 2014 where he has won 5 competitions beating between 300 to 400 tipsters each time and won almost £3,000 in prize money.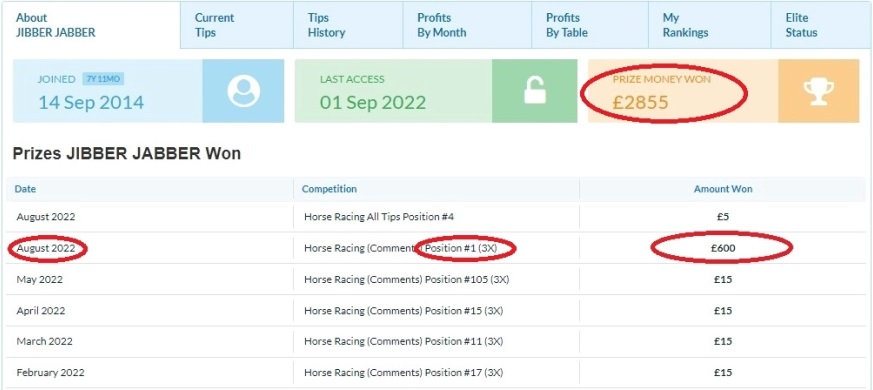 Renowned for studying the form and big-priced winners he's the very best in the business at spotting value specialising in advising 10/1 to 25/1 shots each way where he consistently achieves an impressive 25% Strike Rate considering the average odds of his selections is a comparatively big 14/1. His high level of consistency continues well in to 2020 as you can see from these amazing, recent, big-priced winners ↓↓
Fondly referred to by his followers as "JJ" he is modest, helpful, professional, has been providing his tips for FREE for 11 years now and you'll never see him bragging or making outlandish claims about how much money he can make you preferring to let his results do the talking for him instead and his results really do speak for themselves having tipped literally hundreds of 10/1 to 50/1 winners over the years. Twitter erupts with his supporters excited comments and retweets every time he hits a big-priced winner, just click on the "Read 65 replies" tab at the bottom of the embedded tweet below to see some of the thousands of comments his 49,000 followers have made heaping praise on him.
I was asked to share a little how I go about choosing my selections & got carried away! 🤣 I'm sharing my response as you guys regularly ask, "How do you do it? This is 30% of what I do I guess. Comments are welcome & retweets appreciated if you found this useful. 👍 #HorseRacing pic.twitter.com/Mle7jQxmYp

— JIBBER JABBER (@_JIBBER_JABBER_) January 23, 2020
HIS RESULTS HAVE BEEN INDEPENDENTLY PROOFED & VERIFIED BY OLBG SINCE 2014
JJ loves all things horse racing but his real passion is finding the next big, over-priced, "value" winner so by his own admission he regularly immerses himself for several hours per day studying the form, analysing speed figures and sectionals, watching ITV Racing, watching racing or race replays looking for eye-catchers while studiously putting notes in his tracker, watching racing review shows, catching up on racing news, reading racing articles, visiting trainers blogs, reading owner's reports from the stables, chatting to race horse owners, listening to William Hill Radio, listening to podcasts, chatting to other tipsters, etc, etc, etc. All of this pays off with him renowned for being the very best tipster out there when it comes to spotting big-priced winners.
In January of 2018 he set himself the goal of becoming the top horse racing tipster on OLBG by the end of the year but less than 10 months in, by mid-October, JJ was plus 475.8 points LSP (Level Stakes Profit) to a £1 stake which left him 238 points ahead of their second best tipster. His £1000 starting bankroll had increased to more than £45,000 and, just to give you some perspective, his points total for the year put him 130 points ahead of Hugh Taylor (of AtTheRaces.com fame) who is generally considered as, and has consistently been, one of the very best tipsters in the country over the past 10 years.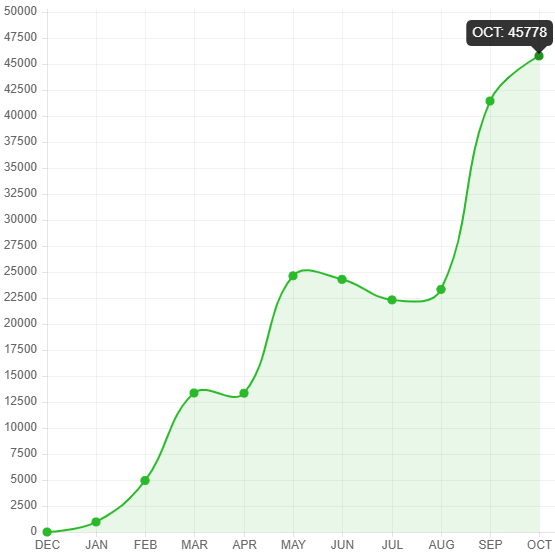 Thousands of punters can't be wrong!!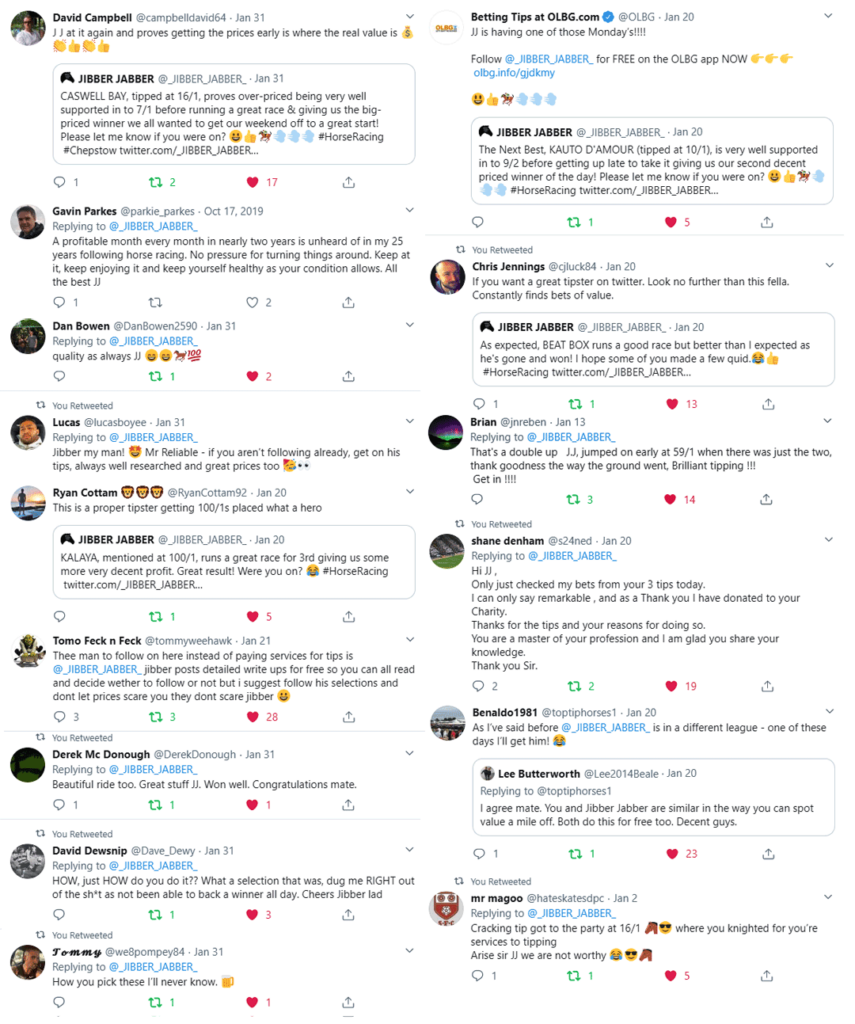 Punters often tell JJ he's the best Tipster they've ever seen!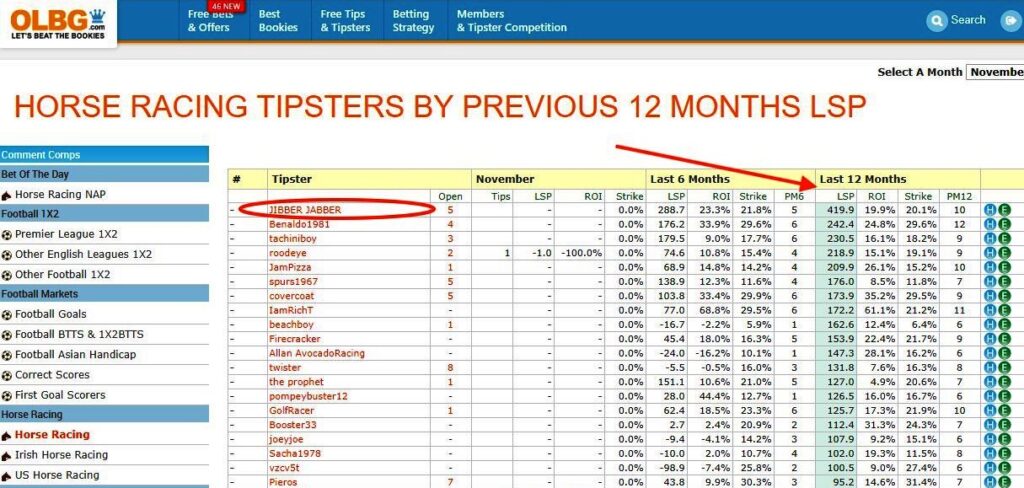 Jibber Jabber has been the best Horse Racing Tipster on OLBG.com for the past few years!!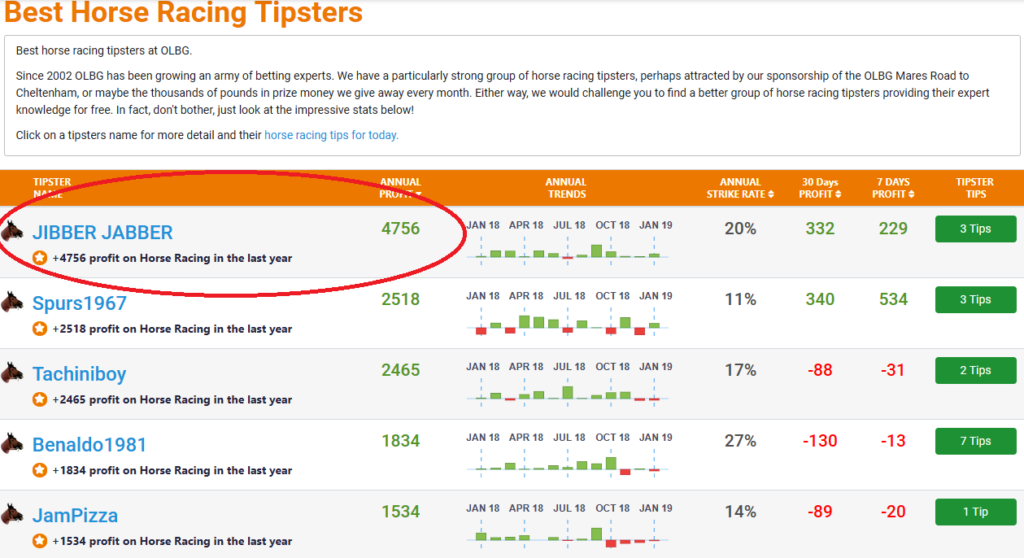 Some recent winners from Jibber Jabber & some Shrewd Punters' betting slips!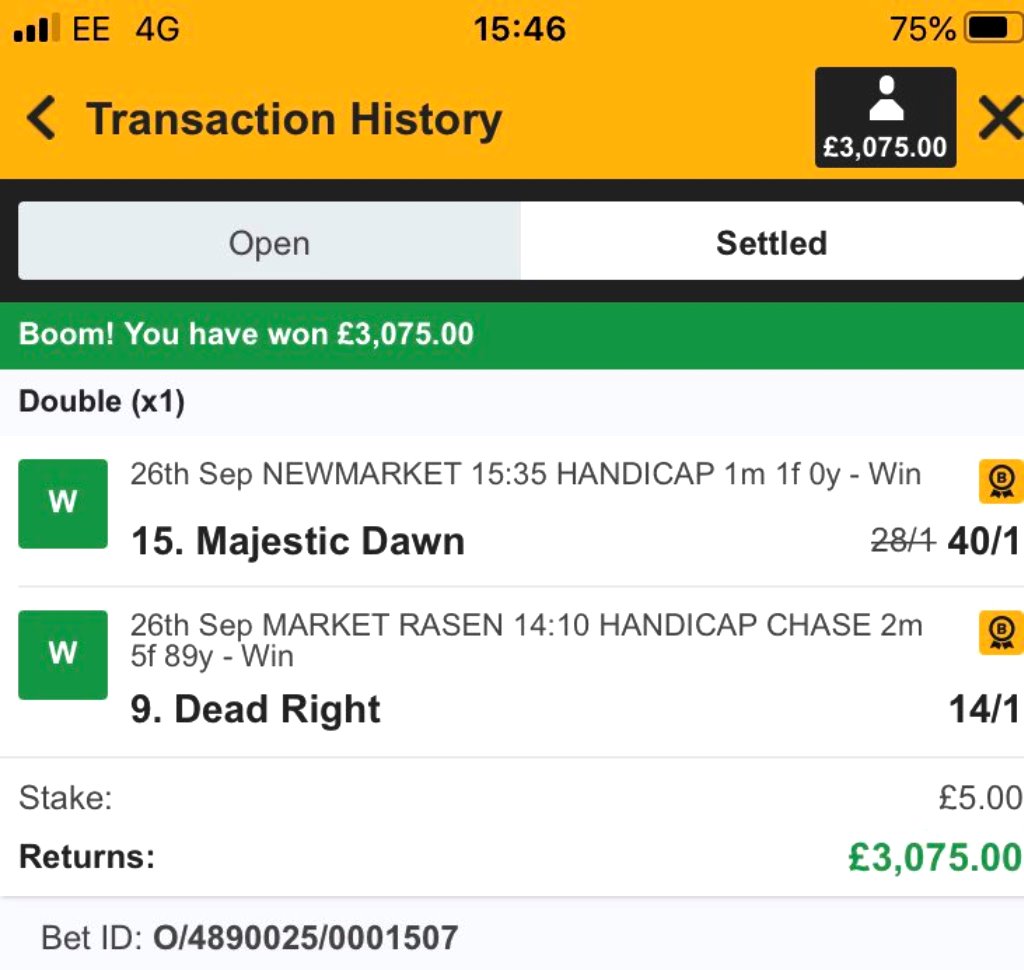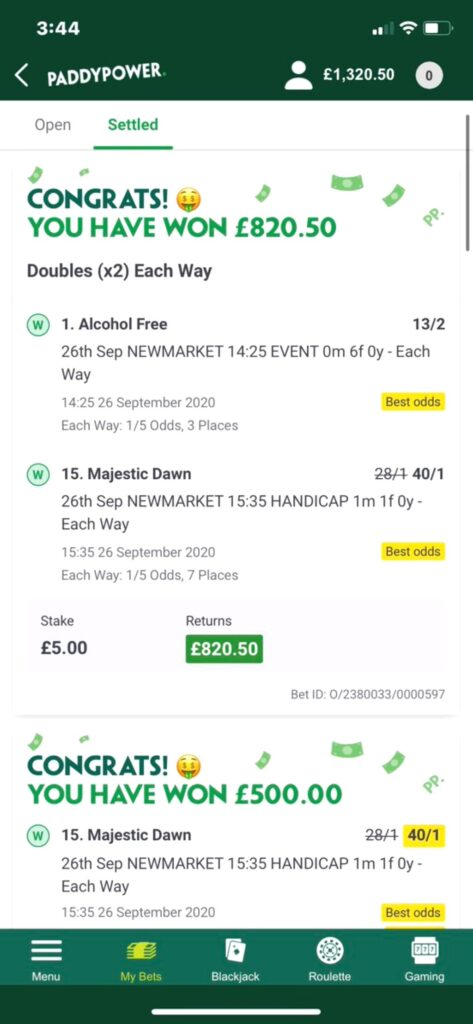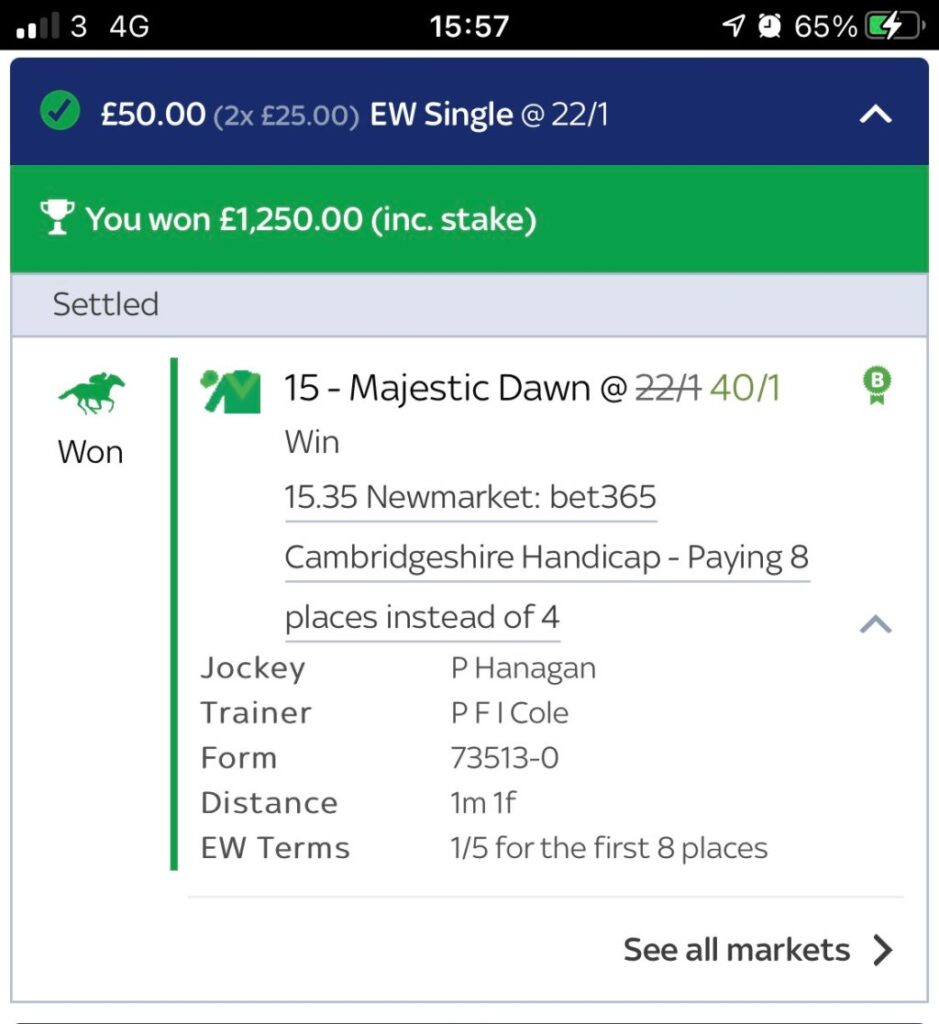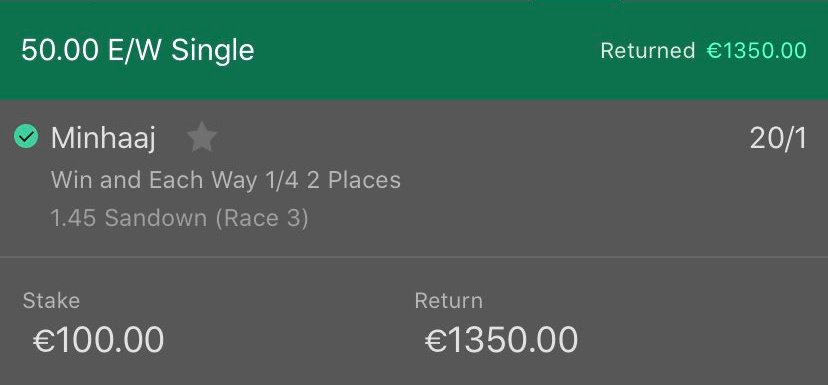 Recent Posts: